Veterinary medicine deals with the prevention, diagnosis, and treatment of disease as well as disease prevention in animals of all varieties, from home pets to agricultural cattle and zoo animals. You may not realize that veterinary health care personnel contribute to human public health by trying to manage zoonotic illnesses, those diseases carried from non-human animals to humans, such as Lyme disease and West Nile virus. Veterinary medicine covers all animal species, both domesticated and wild, and a variety of disorders that can affect various species. Veterinary care is an essential component of any animal care and usage program. The veterinarian's primary responsibility is to monitor animals' health and clinical care in research, testing, teaching, and production. This includes monitoring and fostering animal well-being throughout the animal's life. Physical, metabolic, and behavioral signs that differ by species determine well-being. The quantity, type, and usage of animals housed at an institution may impact the complexity of the veterinary care program. Still, regardless of the number of animals or species maintained, a veterinary program that provides high-quality care and ethical standards must be given.
There are five different kinds of veterinarians. For your pet to have the quality care it needs, you must know what sort of veterinarians you need. Here are the five types of veterinarians.
1. Companion Animal Veterinarians
The most common kind of veterinarian is this one. Small animals, including cats, dogs, and sure pocket pets, are the focus of the treatment provided by companion animal veterinarians. They function similarly to your family physician. They are qualified and trained to offer most veterinary care, including diagnostic, surgical, and medical procedures.
2. Veterinary Specialists
The orthopedic surgeons and oncologists of veterinary medicine are veterinary experts. Over 20 recognized study topics, including cardiology, dentistry, anesthesia, and others, are available for veterinarians. These veterinarians participate in post-veterinary school programs that provide advanced training to become certified or boarded in any specialist field.
3. Exotic Animal Veterinarians
These veterinarians have received specialized training or have a keen interest in caring for exotic pets like birds, reptiles, amphibians, and pocket pets. While others care for animals in zoos or other wildlife environments, some vets who specialize in exotic animals treat pets. Some of them also pursue additional education to become experts on exotic animals.
4. Livestock, Food, and Large Animal Veterinarians
Large animals and livestock like horses, cattle, sheep, pigs, and goats are the main focus of these veterinarians' practice. They have received special training to assist with these kinds of farm animals. While most large animal veterinarians come to their patients' homes in specially prepared vans, some operate at large animal veterinary hospitals.
5. Laboratory Veterinarians
Additional veterinarians are employed in a variety of non-public capacities, including pathology, the production of animal feed, the study of pharmacology, and the detection of infectious diseases. Despite not being as well known to the general public, these veterinarians are crucial to the health of all animals.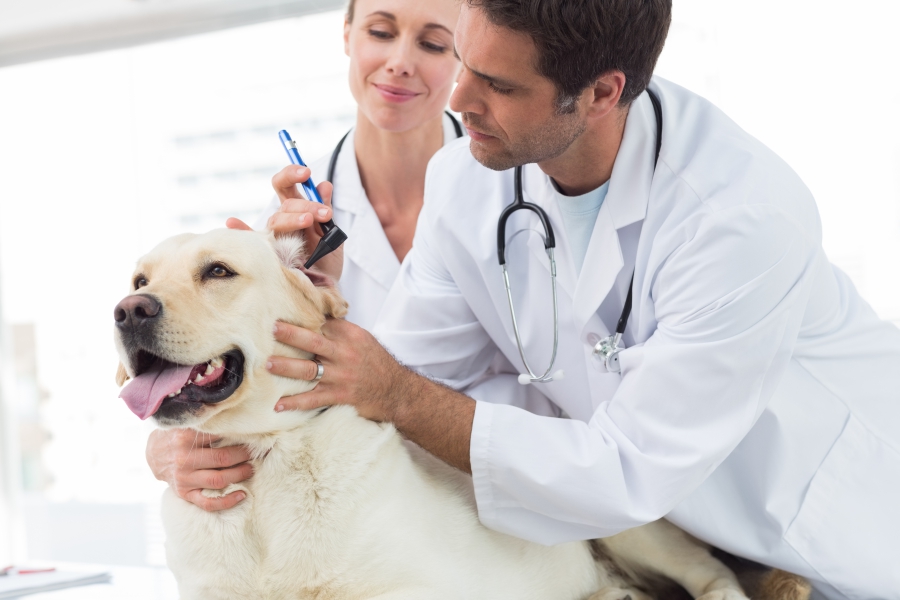 At Virginia beach there are top three recommended veterinarians:
Dr. Robert Macarthur, DVM treats Dogs (Canine), Cats (Feline), Birds (Avian), and Other exotics.
Dr. Courtney Belden DVM, CVA, treat Dogs (Canine) and Cats (Feline).
Dr. Evymarie Prado-Sanchez DVM, MPH, treats Dogs (Canine), Cats (Feline), Small Mammals, Reptiles & Amphibians, and Other Exotics.
It's also nice to know that you can easily find a 24 hours veterinary in Virginia Beach through the help of the Internet. You can talk to any of these highly-rated vets about diet and exercise. They also discuss the general well-being and health of animals. They can also offer you advice regarding your pet's behavioral problems. They may assist you with anything from feeding a senior pet to a new newborn. They enhance the experience of getting a new kitten or dog. They can also provide you with advice on how to groom pets properly. They also offer instructions for houses, pets, and litter boxes.

Sources:

https://explorehealthcareers.org/field/veterinary-medicine/

https://www.sgu.edu/blog/veterinary/types-of-veterinarians-and-what-they-do/

Tags: